Alrighty! Here I come, bringing you another tutorial! This time someone requested a tut for the Mukuro/Hibari FST cover.




The program I use is Photoshop CS3. This tutorial contains clipping masks, color balance, and curves! I think any program can do that though. xD



Okee dokke! Now, for my FST covers, I choose the standard size of 480px by 480px. I want the background to be white, so I make sure I check that when I'm making a new canvas.

Now we take this texture by aulxdayz at deviantART and set it to Normal at a 66% opacity.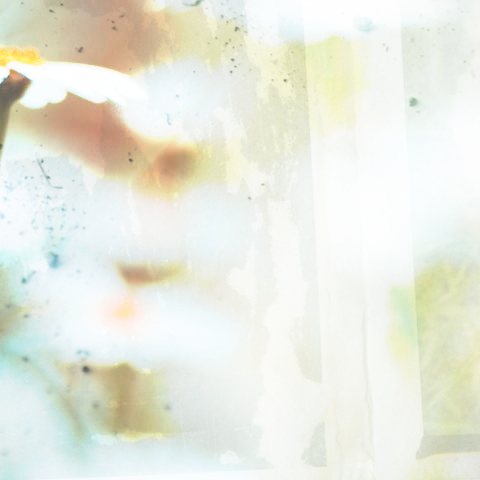 I then took another texture by aulxdayz, but from a different pack and set it to Darken at 100%.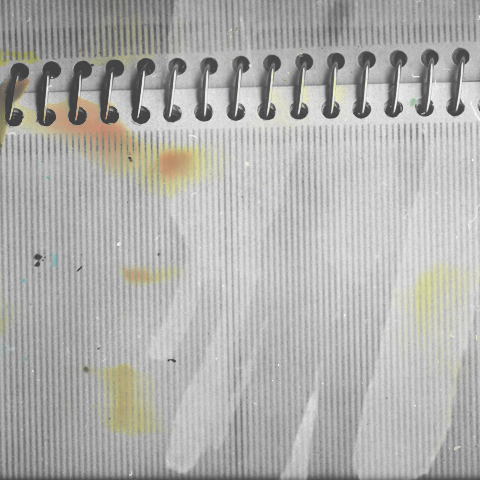 Next, I make a new color fill layer. You can do this by clicking Layer>>New Filler Layer>>Solider Fill Layer. I chose a dark, dark red (190101), and set it to exclusion at 100%.


>

Now, I added this texture. I've had it on my computer since forever, so I can't tell you who made it D:. I set this texture to multiply. I also creat a new mask layer. You can do this by clicking the mask layer icon (looks like a rectangle with a circle in it) which is under your layer list in the Layer/Paths/Channels section.

With the new mask layer attached to my new texture layer, I click the gradient tool. After you click it, make sure your colors are black and white. Sometimes the black can be grey, which isn't something we want for this tutorial.

Now with your mask layer highlighted, use the gradient tool to fade the texture at the top. Mine looks like this: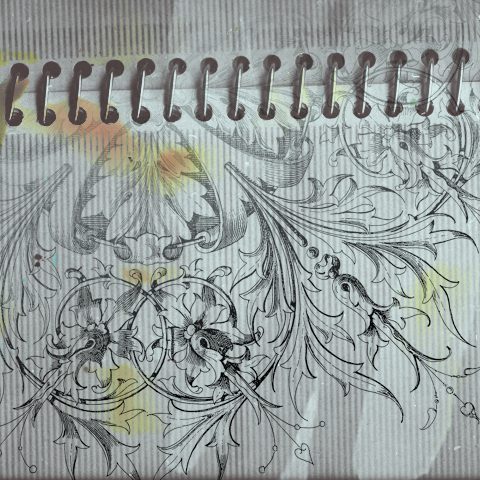 Now we add the MukuHiba fanart. Mine is colored version of this, which was made by Robberna. I colored it in Paint Tool Sai.

We now have this: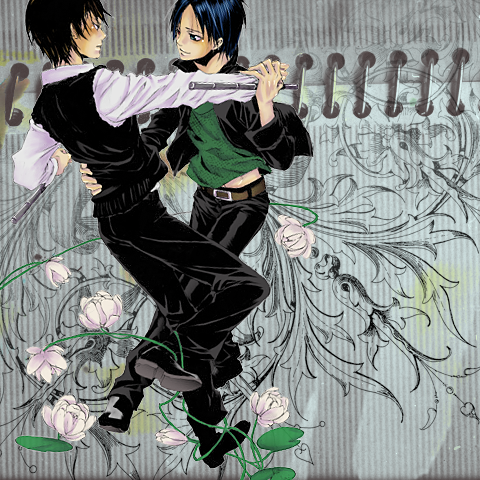 Hm, not feeling that thin white line surrounding the picture, so I set the fanart to multiply. Oh no! Now its too dark! Don't worry though, I created a new layer underneath the fanart and colored in the bright parts with white (like the skin, clothes, and flowers).

All fixed!




MukuHiba seem a little flat, and we need them to pop out more! With a bright red color, take a large 'fluffy' brush, and put it behind on a new layer you'll make underneath them. This new layer will also be underneath the white, colored in layer. Set this fluffly layer to screen. I also gave mine a 51% fill.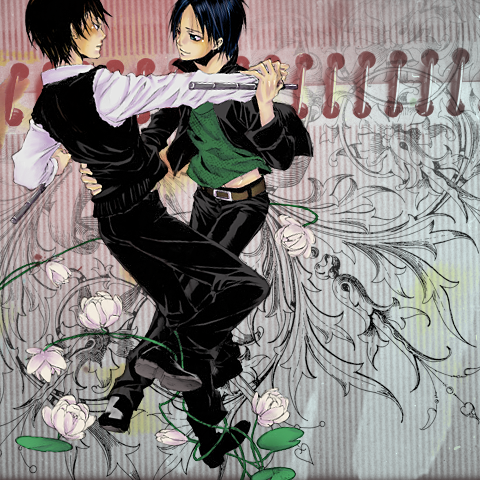 Now we create a new Curves layer. You can do this by clicking Layer>>New Adjustment Layer>>Curves. In RGB, mine has three points.

First:
Output:97
Input: 70

Second:
Output: 172
Input: 150

Third:
Output: 198
Input: 171

Now, in your layer list, right click the curves layer and click create clipping mask. This makes it so the curves layer only applies to the fanart.




Next we'll create a new color balance layer. You can do this by clicking Layer>>New Adjustment Layer>>Color Balance.

Midtones: +16, -12, +12
Shadows: 0, -19, +13
Highlights: +13, 0, -17

This adds more purples to the clothes and brightens the skin. We also make this a clip mask to the MukuHiba fanart. You can do this again by right clicking the layer and clicking create clipping mask. This makes it to the color balance is only for the fanart.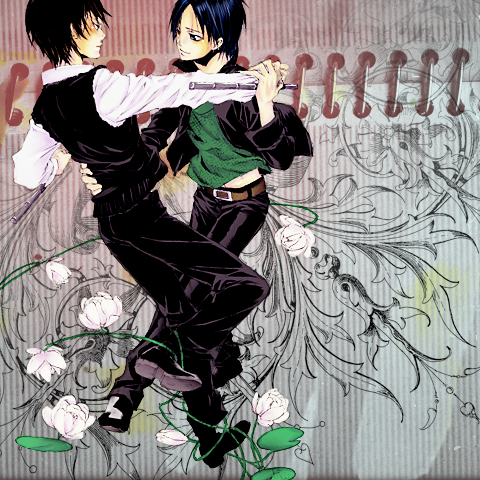 Now we take this texture by
erniemay, found here, and set it to Soft Light at 100%.

That texture at Soft Light gives us this:




Next, I used this texture by aulxdayz and set it to Multiply at 100%.




Then you just add your text! With my text, I also used gradient layers and another screen fluffly red brush layer inbetween the the words 'bad' and 'romance'. That gives us the final outcome:




:D
Current Music: Soular Flare - The Ready Set