I got a request for another tutorial! This time its for the cover of my HaruTsuna fanmix!




Like before, the program I use is Photoshop CS3 and I use Paint Tool Sai to paint.



With this one, I began with a white 480px by 480px canvas, upon which I pasted the fanart I found on Photobucket.




Next I created a color fill layer of a light gray color (e0e0e0) and set it to multiply at 100%. You can create this layer by clicking Layer>>New Fill Layer>>Solid.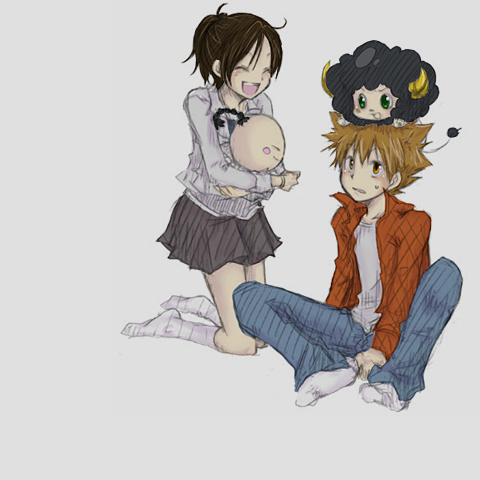 Now, let's make two new brightness/contrast layers. You can do this by clicking Layer>>New Adjustment Layer>>Brightness/Contrast

First layer:
Brightness: -13
Contrast: +21

Second Layer:
Brightness: +20
Contrast: +35

We now have this: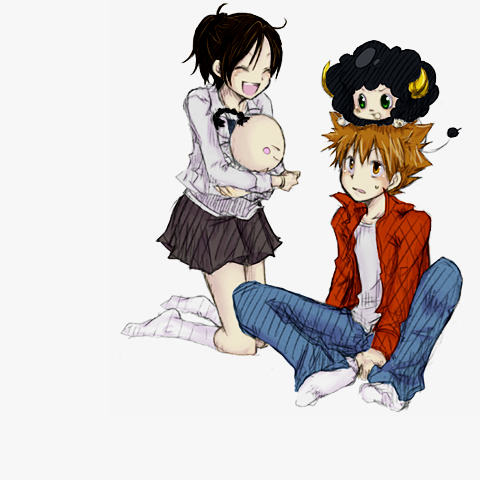 Let's create another color fill layer. This time we'll use a light blue color (a7cfdb) and set it to color burn. I set mine to color burn at a 68% opacity.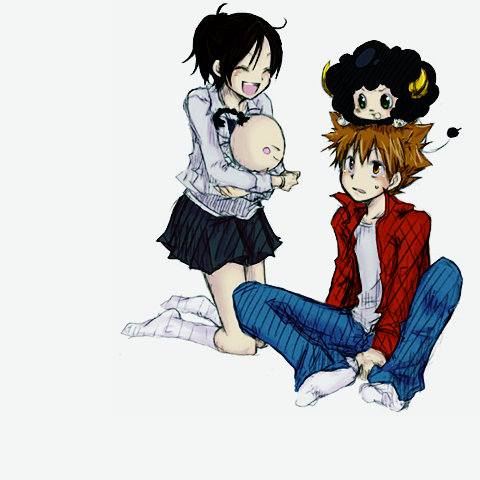 We have really added some 'pow' to our image and made it stand it out. :) So next, we'll add this texture (by
vikyvampirs found here) and set it to multiply at 100%

I don't like how the texture looks over the fanart, so I can either erase the texture that is over the fanart or create a new mask layer on the texture layer and color in the area I don't want shown.

I chose to do the latter, but the results are the same. To make a mask layer, make sure you have the heart texture highlighted in your layer list, then click on the box with the circle in it at the bottom of the layer list. You'll see you now have white box and a chain link next to your texture layer.

Go to your paintbrush. You'll now see that your colors are white, grey, or black. Make sure the color you chose is a black color and paint over the fanart. You'll see that the texture is being erased over the fanart. This is nice in case you want to move your texture and keep the erased parts the same. If you want to move the texture but have the erased part remain the same, make sure to click the chain-link between the two layers so it disappears before you move the texture around.




I then but this texture by
erniemay (found here) on Soft Light at 100%.




Next, let's set this texture by frozenDi on multiply.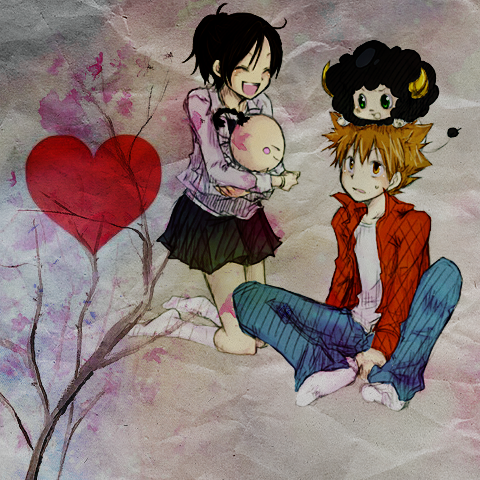 I took this texture by unknown and set it to screen.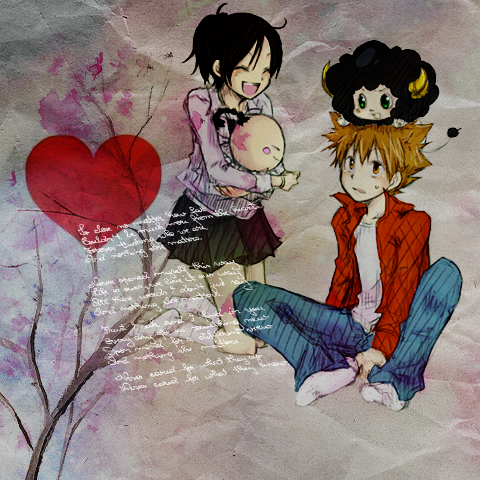 Then, on top of that, I used the fluffy brush and painted a grey-ish red (b68a8a) over the previous texture. I set this layer to screen.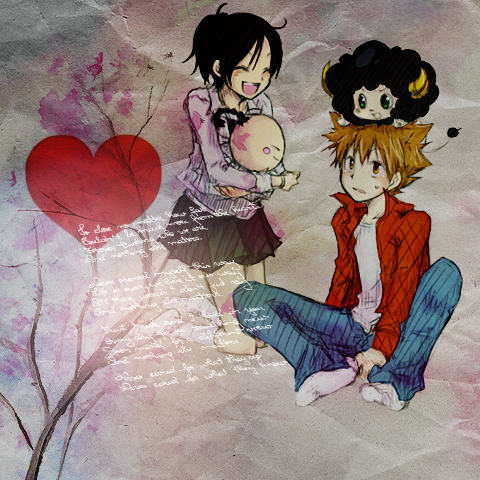 Now let's add the text! I used Clementine Sketch and ERAS Medium ITC.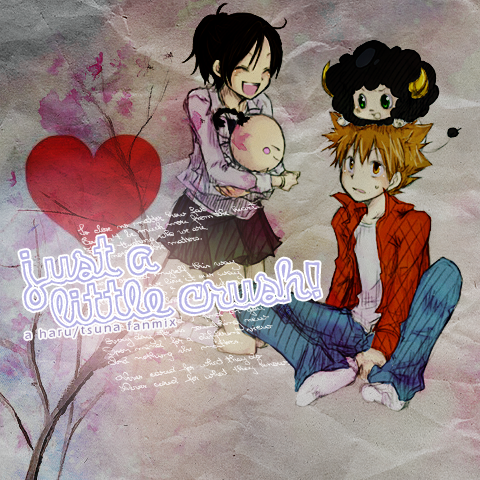 Phew! Almost done, I swear! Let's make another color fill layer, this time a super dark, dark purple (140120)! I set this layer to Exclusion with a 40% opacity.




LAST STEP! w00t! We're going to make a curves layer. Click Layer>>New Adjustment Layer>>Curves. We just want to lighten up the picture a little bit, so we'll only use one point.

Input: 153
Output: 163

We now have the final product!


Current Music: Umbrella - Rhianna