I got a request for another tutorial, this time for my Kokuyo fst cover.






First I started out with this texture by
mozart, found here at
dearest. This layer is set to normal. :)

I then pasted a semi-colored version of this fanart, by unknown? I found it on Photobucket. This is also set to normal.

We now have this: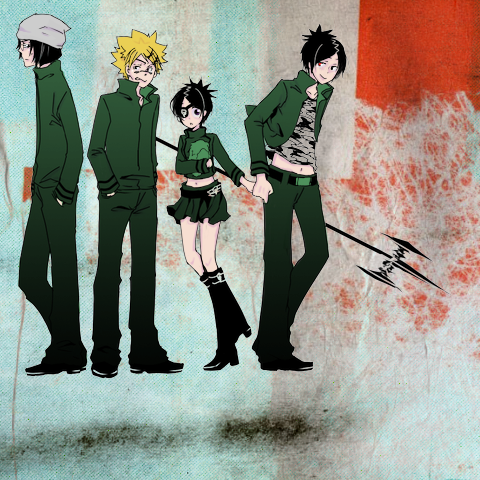 Gross! That coloring is awful OTL Good thing we have photoshop/any other picture program (PSP, GIMP) to fix our problem!

Let's use this texture first. This is by
vikyvampirs, found here. I set that layer to darken at 100%.




Let's now use this texture by
yunhe, found here. This is one of my favorite texture sets. :) Set this layer to darken at 100%. We now have some color added to the bottom of our graphic.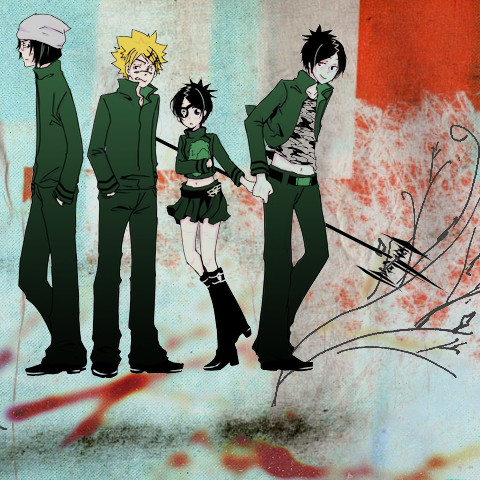 We'll not add this texture by
erniemay, found here. Set this layer to soft light at 100% (Geez, I always seem to be using this one - but I can't help it! The colors are so pretty!)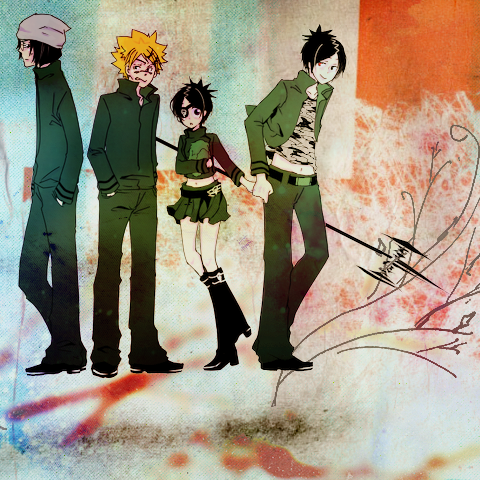 Now comes the hard part. We will be using this texture by 99mockingbirds. This texture will be used multiple times.

The first time we use it, it will be set on normal at 100%, but we'll be creating a mask gradient that allows us to blend the layer into our graphic. To create a mask, make sure the layer is highlighted and click the little rectangle with the circle. Then use your gradient tool.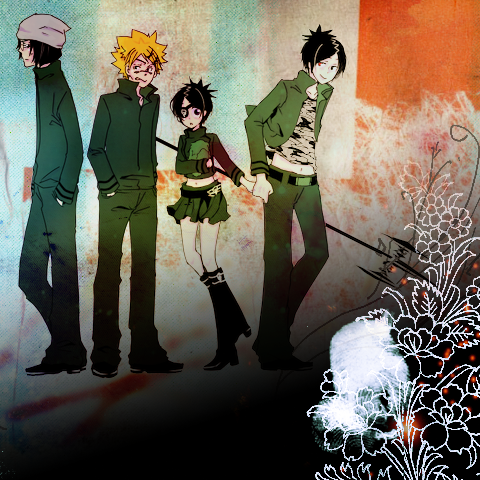 Take that texture again and set it to screen this time. DO NOT DUPLICATE THE PREVIOUS LAYER.




The next layer will also be that texture, and set this layer to screen as well. But we will use the opposite side of the texture though, so its a bit different. :)




Now, select the entire graphic (ctrl+a) and copy merged (ctrl+shift+c). Paste. You now have copied what your graphic looks like now into one single layer! Set this layer to soft light at 100%. It definitely adds contrast, no?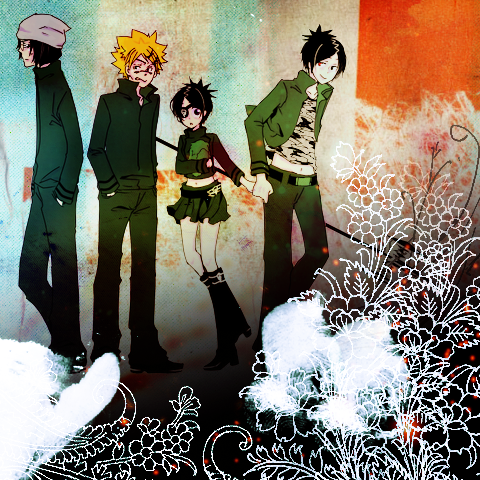 Not create a new color fill layer. Layer>>New Fill Layer>>Solid. The color will be a dark purple, I used 170220. Set this layer to exclusion.




Make another fill layer, this time with a dark brown color. I used 271a04, set this layer to exclusion as well.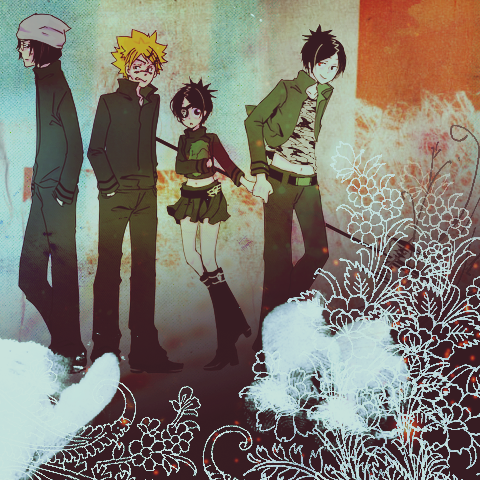 Now I created a hue/saturation layer. You can do this by Layer>>New Adjustment Later>>Hue/Saturation.

Here are my settings:
Hue: --
Saturation: +17
Lightness: -8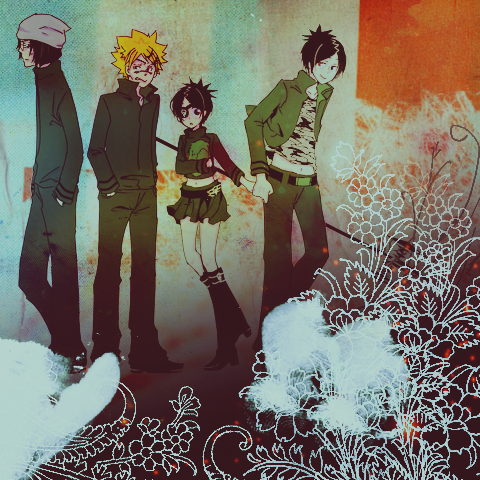 Now we add the text. :) I also used a red fuzzy brush and set it to screen. The fonts I used are suede and LaPointe's Road 1/4. And that's it!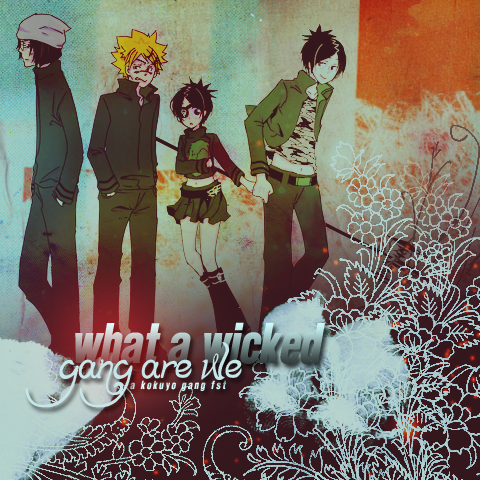 You can find more tutorials by clicking the tags. :) If you would like to request a tutorial for an FST cover, either comment in the fst's post or here.

I am currently working on a coloring tutorial for manga. :)
Current Music: Don't Stop Believing - New Directions