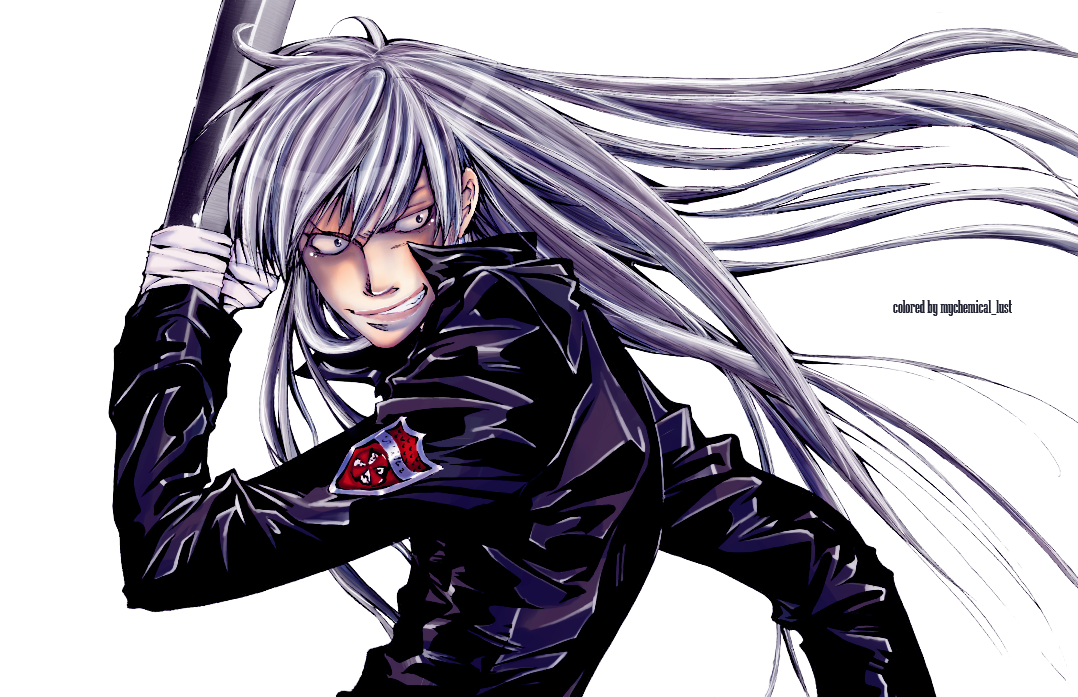 Original; if you would like for me to upload the the lineart I used (without the chapter text) let me know I'll give it to you. :)

Feel free to use for whatever, I guess X) Credit not really necessary. It's not like I drew it or anything...

I have a few colored images on my desktop and nothing else really done. So I'll spam you guys with these for a while. Sorry I guess...

Mixes will be posted shortly if anyone still cares X) I am almost completed with the TYL set which I am hoping to post soon. ♥ Sry guys, I just want them all to be 100% done before I post them. Umm, so far completed: Goodbye, Tsuna, Chrome, and Yamamoto btw.

cross posted to:
hitman_reborn &
varia_7sins I lied. :C I'm too lazy to cross post. Shame on me...

[x] WATCH?
[x] AFFILIATE?
Current Music: Supernatural Season 1 Soundtrack